Some of you may or may not know, but I have approximately 10 tattoos on my body. Most of them hidden from view apart from my crescent moon on my wrist. I do want more tattoos though and am always coming up with new ideas for pieces
So, when the company
BLK Powder
invited me to attend the Great British Tattoo Show and blog for them I
JUMPED
at the chance
I have never attended a tattoo convention before and this was going to be fun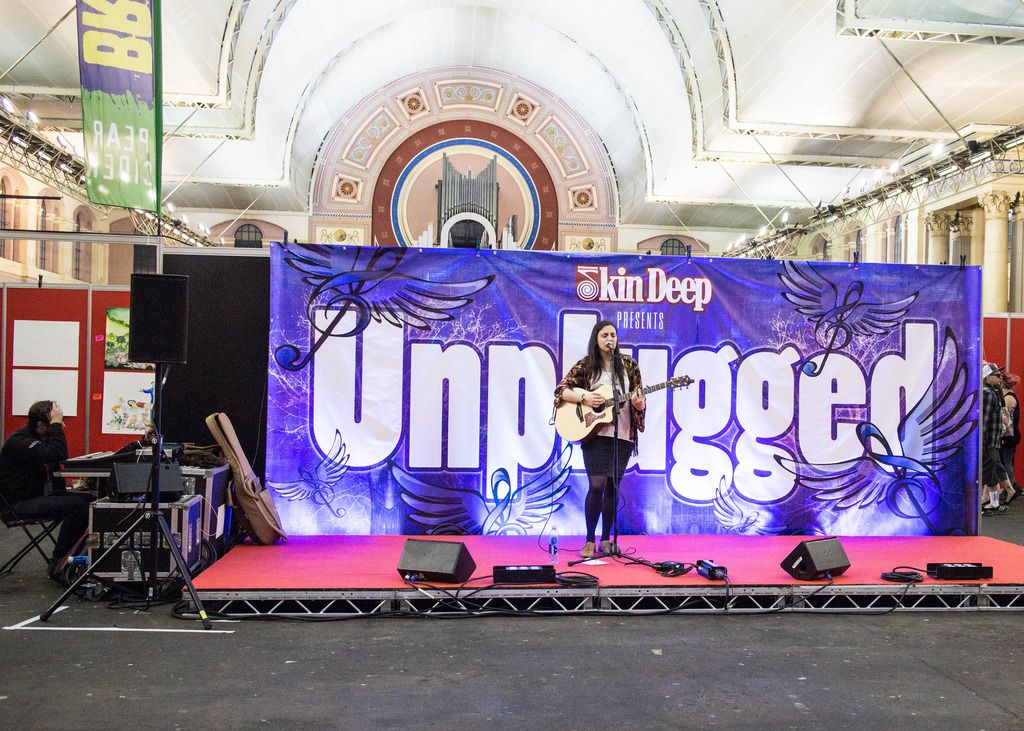 As soon as I walked in to the venue hall at Alexandra Palace the atmosphere was buzzing. Really really buzzing. Maybe it had something to do with the hundreds of needles that were buzzing away creating permanent art on people
It was amazing to look at new artists that I normally wouldn't encounter as I am stuck attending my local and favourite one. I have never really dared venture outside of Watford for my tattoos. Mainly because I don't know of anywhere else!
It gave me the opportunity to find other artists that have work and styles that fit in with what I like as well as the ideas and visions I currently have within my head
The Great British Tattoo Show isn't just for people who want to get tattooed though or even find new artists
They had a barber company there also, because ya know, barbering and tattoos go hand in hand?
There seems to be a resurgence of old school barber companies within the 'alternative' lifestyle. Perhaps it is because of the many beards that come adorned hipster mens faces now
Whatever it is, I enjoy something that is a little bit different to your typical haircut and the way these companies dress their shops and, in this case, stalls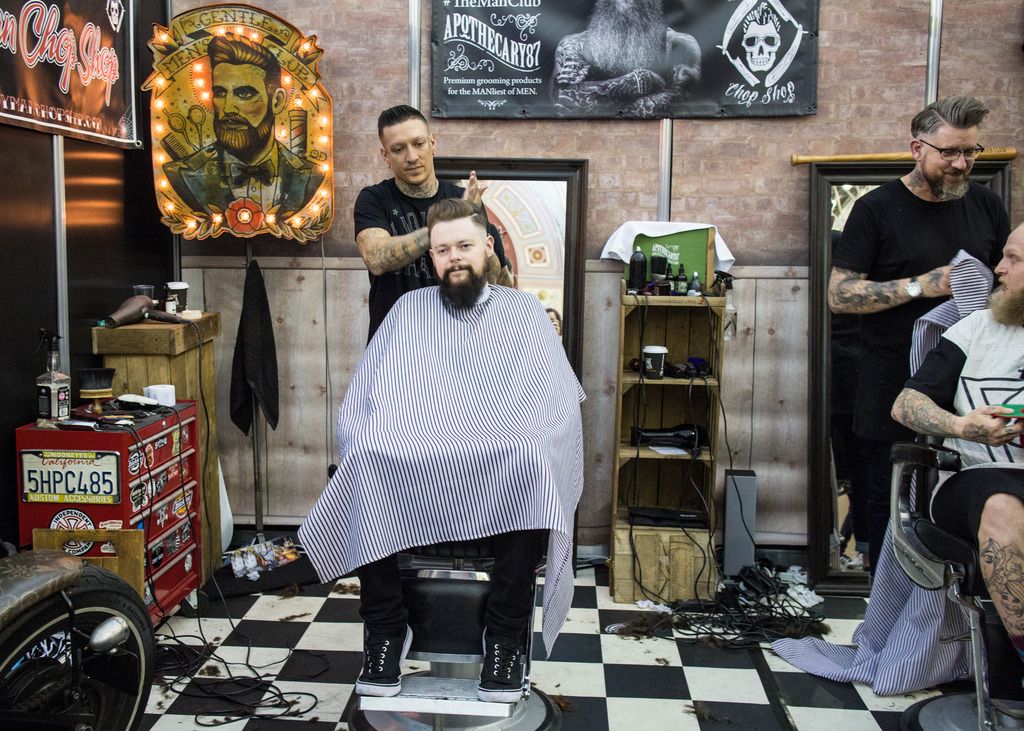 As well as permanent ink you could get adorned with, if you aren't into that so much there was also temporary ink in the form of Henna
I have never had Henna done and have always really wanted to so I paid my fiver and had a freestyle piece drawn onto my hand
I now think I want henna done all the time. I love it. I was scared to move my hand at first whilst it dried and then cracked, but once the top layer came off and it revealed my stained skin I loved it!
It's already fading in areas though, just another reason to find somewhere to get it re-done soon
It hasn't stayed particularly well on my fingers and I can see the cracks and lines within my skin. Perhaps that is because you are always moving your fingers
There was also Brothers Cider there with a nice bar and lounge area where you could grab a cider, chill out on some amazing sofas and listen to some acoustic music that was being played live on SkinDeep magazine's Unplugged stage
It was a little bit of bliss amongst a very buzzing place
There was also clothes stalls and taxidermy. I wish I had bought a taxidermy piece now looking back on it, but I just couldn't envisage where the hell I would fit it within my room, or what I would even purchase. Now I now of a store and its name I can always google it within the future and go
Like I said before, I managed to find some artists I liked that aren't local to me (but are still close enough) and picked up quite a few different business cards and stickers
Every artist had business cards on their stall/table and some were even selling flash sheets of their drawings and designs. There were so many artists that I could have bought flash streets from but I just wouldn't know where to put them. I currently have some from my current tattoo artists just nestled amongst my books on my book shelf. Definitely not the correct place to display art!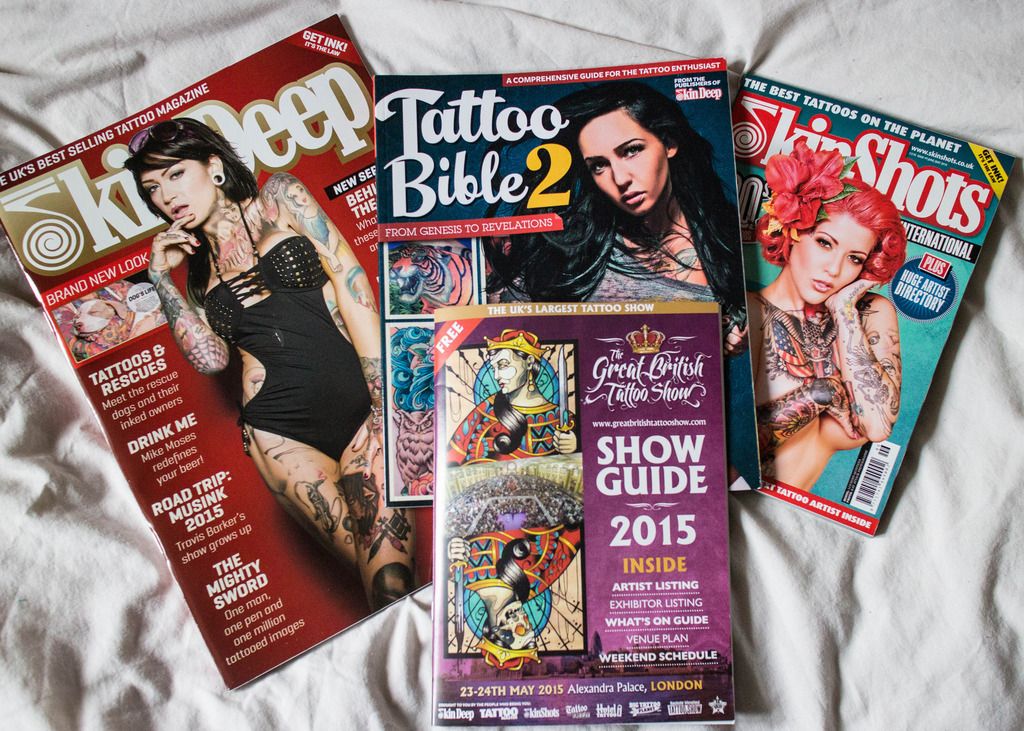 I also wish I had gotten a tattoo done whilst I was there, but I just couldn't afford it at the time! The Great British Tattoo Show will definitely be a show I attend next time it comes around
It will give me a chance to get a piece tattooed, but also spend more time near the Main Stage (They have a stage where fashion shows, acts, entertainment all happen and I didn't really experience it to the fullest)
Have you ever been to a tattoo convention/show? Do you have tattoos? Do you even like tattoos?