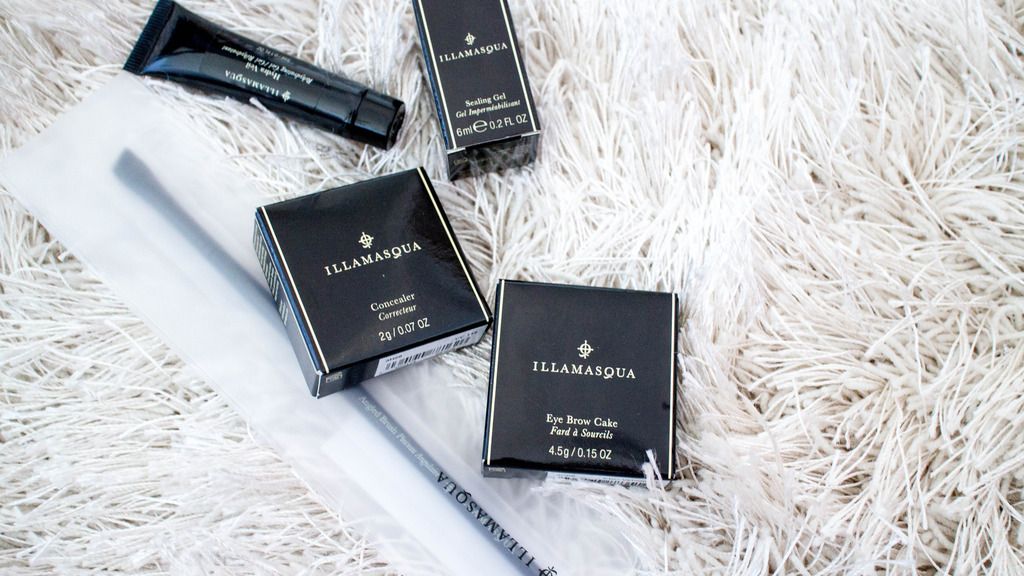 Recently-ish, it was my birthday on the 27th April. Illamasqua do this amazing bit of marketing where you get 15% off if it is your birthday and you have an account with them
eek
! Well, how am I meant to just sit there and not use it??
I am going to show you my little Illamasqua birthday treats haul
Where do I even start with choosing from their vast selection to treat myself with?! That was the hardest decision. I am a girl with many lipsticks, many samples from beauty boxes, never wears eyeshadow and sticks to one mascara. This took me a whole day to get a cart together, not even joking. But for me, I treated myself well and I can't wait to use the products!
One of the items I bought was their Concealer in shade 115. I have paler skin than I often think I do so I normally fall in the lightest of shades available from a brand. Imperfections and breakouts are something I suffer from a lot as I suffer from cystic and hormonal acne, and I have a few red patches and acne scars on my face from this so concealer is something I am constantly buying to try out and get me the coverage I want and need. This concealer claims to be tested under the harsh lights of film sets, and being a photographer, I know how harsh light can be sometimes on our faces. Therefore, this concealer is going to be exciting to try!
I also ordered their Eyebrow Cake in shade Vehement. I have religiously been using MAC's Pro Longwear Waterproof Brow set in Brown Ebony so I am used to a gel that I just sweep on. This is something different in that it looks like a powder and I apply it on with a brush (which I also purchased. Their flat angle brush. I can use it for eyebrows and eyeliner). The shade I ordered is also darker than the MAC shade I currently use. I did this on purpose because every 6 weeks I get my hair coloured and when it first gets done it is a deep, dark and rich purple. I need something on my face to help reflect this dark on my head, especially as I am thinking of going even darker.
Last but not least is their
Sealing Gel
. I bought this to use on my Eyebrow Cake and my eyebrows, but it can be used for a multitude of things. You can use it to seal in eyeliner which is useful for me as I have oily skin and lids, the same goes for eyeshadow also if you want to make it last a night out. It is an absolutely
tiny
bottle, but apparently you only need a small dot for maximum staying power so I am not too worried about using this too quickly.
What would you purchase to treat yourself for your birthday? Have you used any of these Illamasqua products?
Leave your answers in the comments below