Recently I have started to work with beauty vlogger/blogger
Shivon Johnstone
of 'Shivon Makeup Biz' helping her film,
yes I did say film. This is a new world to me,
some pieces for a Summer 2015 lookbook she is creating
As well as film I have been taking some stills also. Here you can see some sneak peeks of our first shoot together
We have shot one look and we shot at Ashridge Estate in Berkhamsted. We were lucky that the bluebells were still around and that they complemented her outfit so perfectly!
Although that was probably her idea with her styling
Can you believe it was my first time seeing bluebells up close??!
More will come, as we already have 3 more looks and shoots planned before
Shivon
creates the final edit and puts it onto her Youtube channel!
I have never done videography before, so this is exciting, but because of my creative eye within photography Shivon has given me a chance and so far it is working for us. I hope that is why she asked me anyway
We wanted these shots to be really dreamy looking and so I actually stuck a sandwich bag over my camera lens. Yep. I got funny looks from Shivon for this but the effect it creates for your pictures can be stunning. It makes everything softer, but only the areas that are actually covered by the sandwich bag. A great way to get that dreamy, soft, romantic look within camera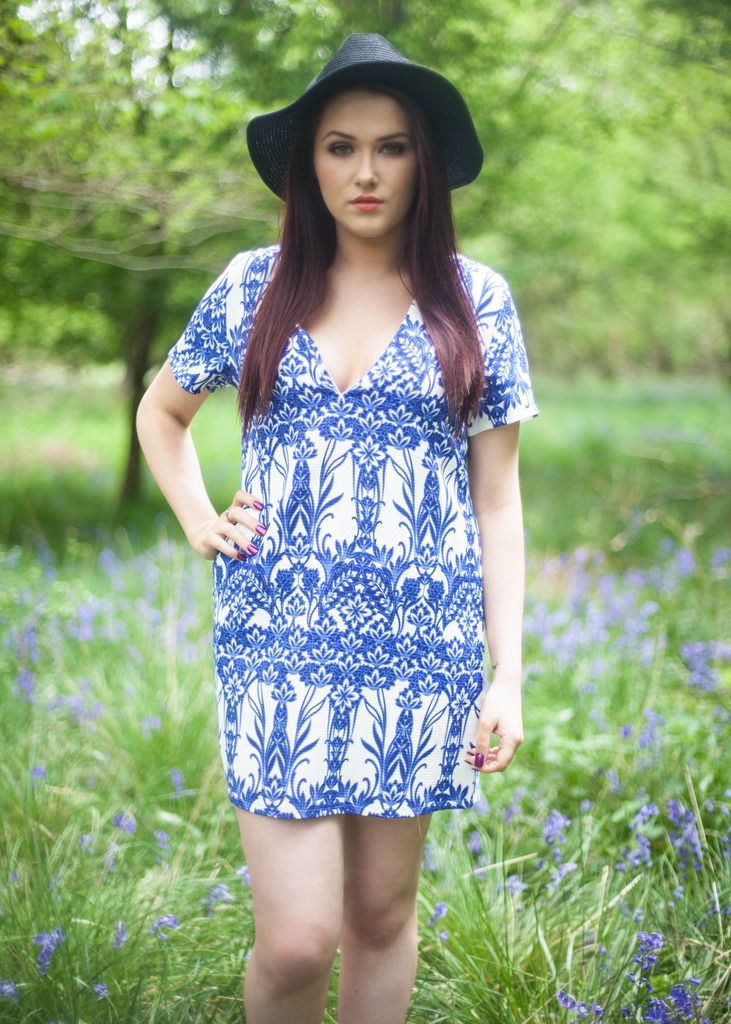 If you would like help creating some videos and photographs like this for your blog posts, please don't hesitate to contact me in the comments below or drop me an email which can be found on the right hand side of my blog
What do you think of Shivon's outfit? Do you like the photographs? And most importantly, have YOU ever seen bluebells in real life?!