I am a bit of a late bloomer when it comes to Netflix and I have only had Netflix for 3 months now. I was adamant I wasn't going to get it as I didn't need it in my life, but soon realised OhMyGodzzz I need it
All of my friends were talking about shows that I couldn't watch and enough was enough. I got it for me and my OH to share (even though he still doesn't pay me for it. Yes Jordan, that is a slight dig at you if you are reading this) and have been glued to it since
Here is what I have been binging on recently
Orange is the New Black
This is the main reason I wanted Netflix. Everyone was getting hooked and I needed to know why. Safe to say I finished the first 2 seasons within a few days and definitely blew off plans with people to sit at home watching this. It's even made me want to serve time in a women's prison. Anybody else think that? Nope? Just me? Awks...
Season 3 is now here so you can guarantee I am currently spending my time after work in bed watching this with snacks
Ru Paul's Drag Race
What isn't to love?! It is just like America's/Britain's Next Top Model but with drag queens. Drag-a-licious!
Not to mention the theme song is so catchy and performed by none other than Ru Paul. Covergirl, Put the bass in your walk. I just love it, and may the best woman win!
Daredevil
I am not normally one for 'Superhero' movies/programmes etc. I detest Batman with a passion, just a really really rich guy with a utility belt. But maybe that is because I don't like DC?
Marvel definitely has the better options when it comes to heroes and villains. They actually have 'super powers'. Marvel's line up includes Spiderman, Fantastic Four, X Men etc. I'm not one for 'action' as a genre either, but Daredevil intrigued me as it is all based around a guy named Matt Murdock who is blind. Yes. I did say blind. Matt Murdock is blind. Straight away I was intrigued, as well as all of the love for it my friends were giving. Watched it and I was instantly hooked with the character's Ninja-like abilities, not to mention the fact he is pleasing to the eye
Completed it all within a week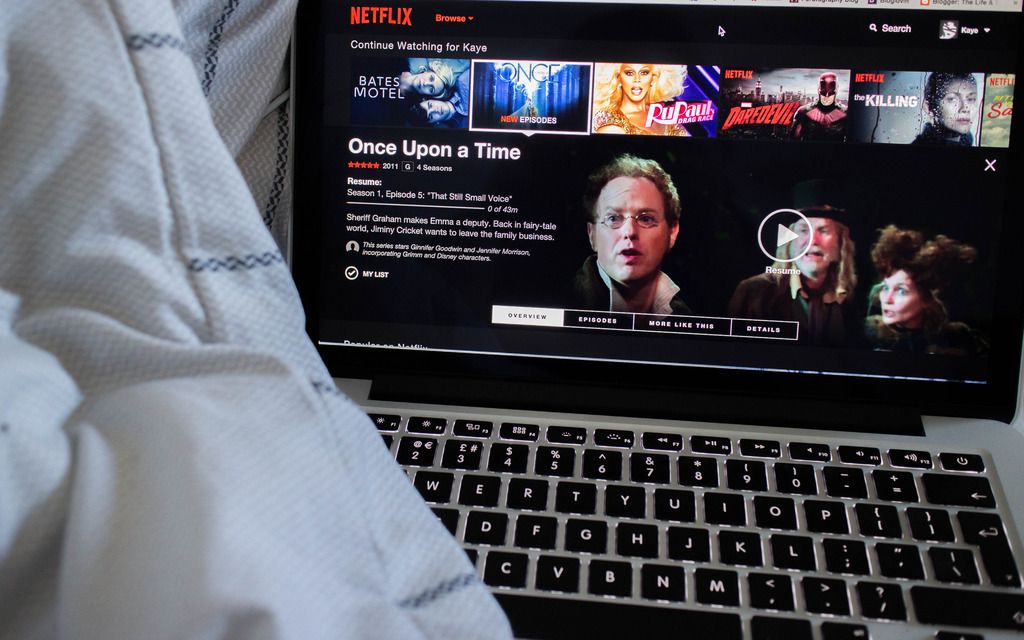 Once Upon a Time
Who doesn't love fairy tales?! So, this programme is a bit slow so far. I kind of don't understand how it has as many seasons as it does, but so far I am only 6 episodes in. This is one of those programmes I am not allowed to watch with Jordan, but when we do watch it we binge it
All based around a town called Storybrooke in Main, and the idea being that all of the people within this town used to belong in the fairy tale land. They all have their fairy tale alter ego's that a little boy is slowly working out who is who. The people had a curse put on them via the evil Queen and transported them to live a life (our life and our world) where nothing ends happily ever after. Only one person can break this curse, the daughter of Snow White and the Prince, Emma Swan who is also the little boy's real birth mother. Phew, bit of a mouthful and so many connections. My description is hardly doing it justice
Kind of morbid that our life and our world is deemed as a horrible place where nobody gets their fairy tale happily ever after *cry cry cry*
Bates Motel
In honesty, I really am not sure what I am making of this. This is based around the movie "Psycho" apparently. I guess it would help if I had actually seen Psycho, which I haven't. Maybe I would understand it a bit more then. As a programme it has me hooked though because there is murder, insanity, arrests, dead girls and what seems like the potential for a sex slavery ring happening. Because of all of this I am kind of intrigued as to how it will play out for every character, rather than the connection to the movie Psycho
After these shows above I also have on my list to watch: Pretty Little Liars, The Killing Season 4, Gossip Girl, Vampire Diaries seasons 4+, Sons of Anarchy, Orphan Black, Friday Night Lights
Do you have Netflix? What are you currently binge watching?